Truck and Trailer Repair in the Southeast
Our team is made up of trucking professionals with years of experience in both hauling and repair. We understand that time off the road is money lost. We ensure each customer is back on the road as quickly as possible, saving them time and money.
Complete List of Repair Services
Trucking requires keeping your vehicle up to code and there is a wide range of regulations that must be followed. Our team keeps up-to-date with the latest requirements and ensures proper repairs for a variety of your vehicle's systems including: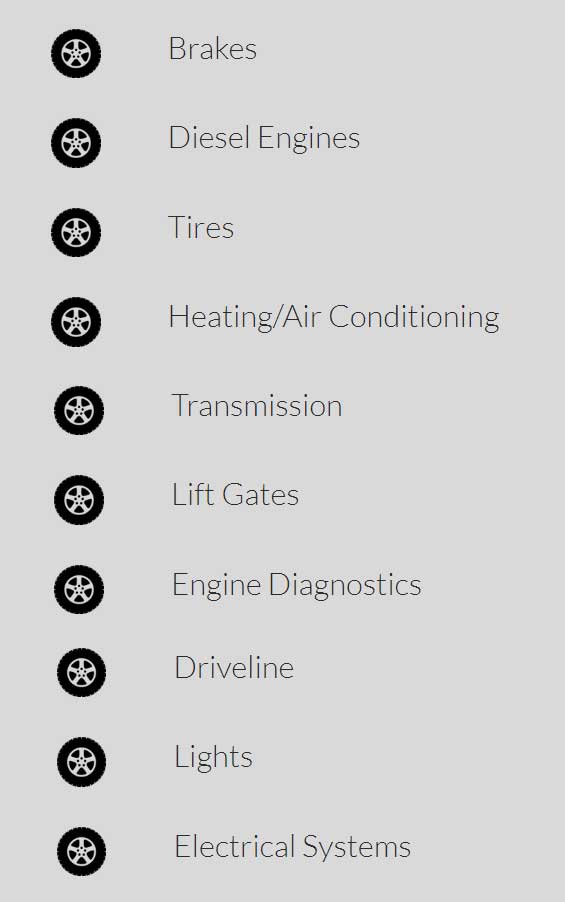 Friendly, Experienced Professionals
We work quickly, and pride ourselves on providing friendly, professional service on every job. Our crew is highly experienced, featuring over 30 years of work in diesel repair. Better yet, our mobile team has all the tools needed to fix any situation on-site, saving you time and towing costs.